Celebrating 30 Years of Customer Satisfaction!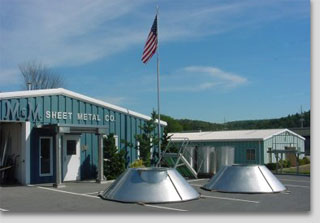 Located in Central Pennsylvania, M & M Sheet Metal and Fabricators has been providing one of the largest varities of sheetmetal cutting, bending, welding and custom fabrication across the state and around the country.

Although M & M Sheetmetal began by building Heating and Air Conditioning systems and duct work, they have grown to become a leading manufacturer and service provider for all facets of metal work, design and production.

So what sets M & M apart from their competitors?
Productivity improvement. M & M utilizes many different tools to increase the overall effectiveness of total system inputs (e.g., people, machines, methods, machinery, and the environment), resulting in increased profitability of the company.What are the benefits of productivity improvement?

Implementing productivity improvement can:
M & M Sheetmetal provides professional services for equipment removal, shipping, engineering design for integration into your facility, re-assembly, start-up and debugging. M & M Sheetmetal assists buyers in renovating used equipment with state-of-the-art controls and instrumental prior to installation.

Include designing fabrication and/or erection of all types of metals into duct work for air systems, pollution control, and custom sheet metal projects.

We are fabricators of Dust Collectors, storage tanks, steel supports, handrails, ladders, material handling systems and guards.

We have a staff of experienced craftsman.